High temperature gasketing and insulation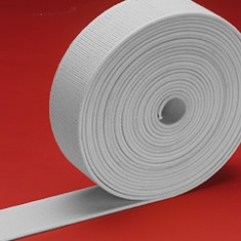 Zetex and ZetexPlus tapes are designed for use in high temperature insulation, lagging, and gasketing applications.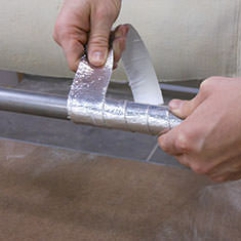 For use in insulation and lagging applications requiring heat reflectivity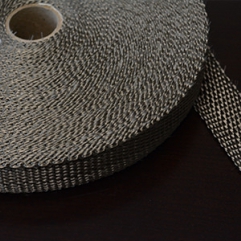 Z-Rock Basalt is a strong, heat resistant fabric commonly used in automotive applications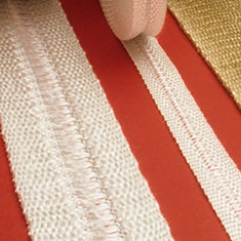 Bolt-hole, wire reinforced, and hull board tapes offer added functionality for unique applications.
---
Glass and Aluminized Tapes
Zetex® tapes are made from premium fiberglass yarn and then texturized with our unique process to provide superior insulation value. Made only in the USA, our premium, tightly woven tapes are ideal for use in sealing, gasketing, lagging, insulation, or encapsulation applications.
These tapes are easily wrapped around pipes, hydraulic lines, and auto exhaust. An excellent replacement for asbestos, these products are conformable and durable, resist most acids and alkalis, and won't shrink, stretch, or unravel. We offer a range of fabrics, coatings, thicknesses, and widths, and can also develop custom solutions. Wire-reinforcement is also available for added strength and stability.