An insulated suit for conductive, convective & radiant heat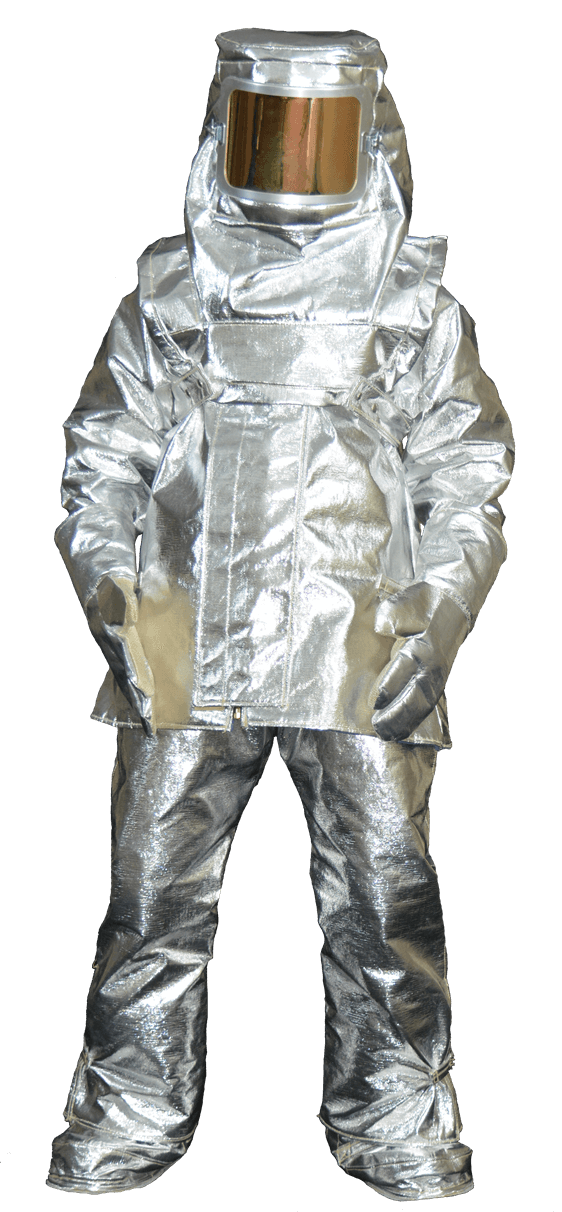 The X40 Insulated Proximity Suit is a moderately insulated aluminized suit designed for industrial applications. The X40 suit features a Z-Flex aluminized radiant shell, a foil layer for added radiant protection, fiberglass insulation to protect from exposure to conductive and convective heat, and an FR cotton liner for comfort. The X40 Ultra offers the same features as the standard X40, but it has a Quilted Nomex® liner instead of an FR cotton liner. The Quilted Nomex® provides superior protection against conductive and convective heat, almost doubling the Thermal Protective Performance (TPP) of the X40 suit. All X Series suits are designed to be worn over standard industrial work wear. It is important for users to wear long-sleeve shirts and pants made with non-flammable fibers.
The X40 can be used in a wide range of industries and applications including in the casting, foundry, and petrochemical industries for kiln and oven operations and hot maintenance and repair operations.
Related Downloads