The ultimate protection for fire entry & total flame engulfment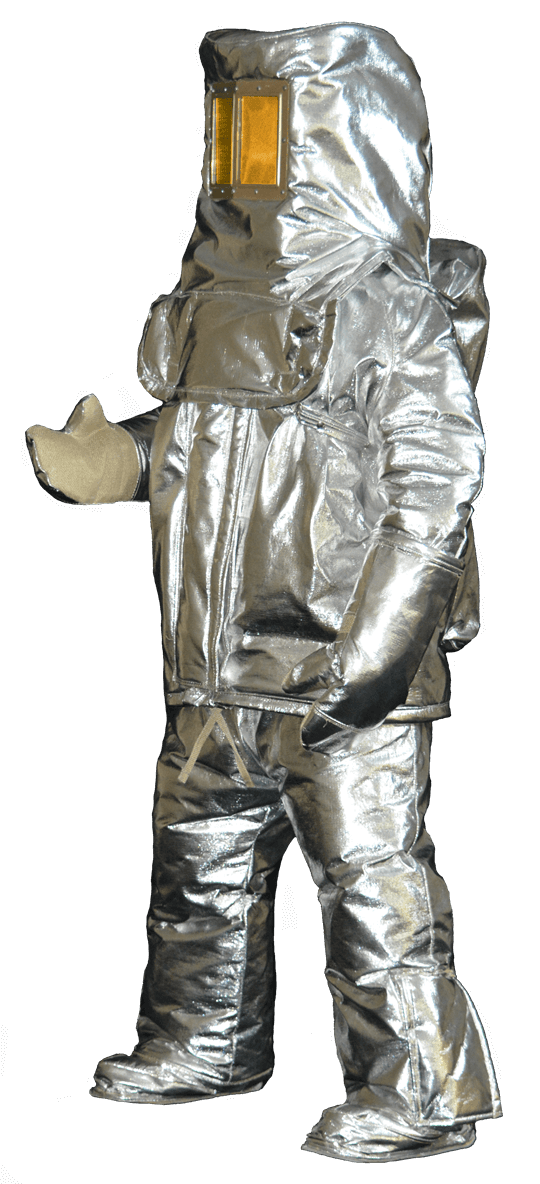 The X60 Advanced Fire Entry Suit is a heavily insulated aluminized suit designed for fire entry and engulfment. The X60 suit features a Z-Flex aluminized radiant shell, foil layers for added radiant protection, Pyron® and fiberglass insulation to protect from exposure to conductive and convective heat, and an FR cotton liner for comfort. All X Series suits are designed to be worn over standard industrial work wear. It is important for users to wear long-sleeve shirts and pants made with non-flammable fibers.
The X60 suit can be used in a wide range of industries and applications including in the military, civil defense, petrochemical, and oil and gas industries for fire entry and specialized fire rescue operations.
Related Downloads