Aluminized Personal Protective Equipment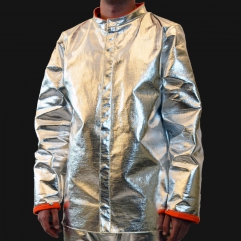 The X10 and X20 jackets provide lightweight and comfortable protection from radiant heat, sparks, and molten metal splash.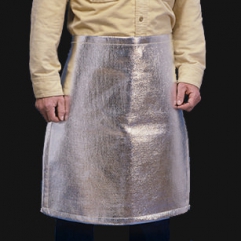 The X10 and X20 bib aprons are allow for freedom of movement and protection from splash and splatter.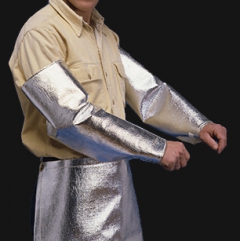 Our 15" and 18" aluminized sleeves protect your arms while allowing you to maintain flexibility.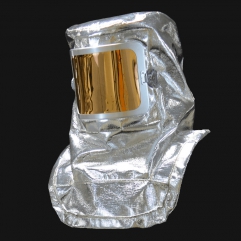 Lightweight aluminized hoods with full shoulder length drapes provide complete protection for the head, face, and neck.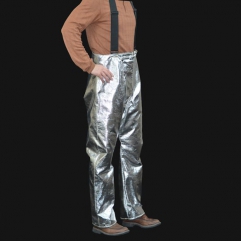 The X10 and X20 pants are lightweight and feature sewn-in suspenders for extreme protection and comfort.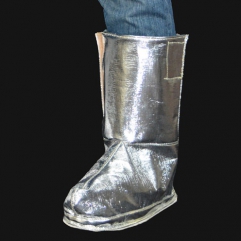 The X20 boot covers and X30 boots are designed to be worn over work boots to protect for splash and splatter.
---
Z-Flex Aluminized Clothing
We manufacture a range of aluminized clothing for use in foundry and casting operations, power generation, processing facilities, and other environments where workers are exposed to extreme radiant heat. All of our personal protective apparel is made with Z-Flex Multilayer Aluminized fabrics, the most durable and effective aluminized protection available. All Newtex Extreme Protective products are made in the United States.